A MESSAGE FROM THE FOUNDER
The knowledge of tomorrow's needs combined with the past experience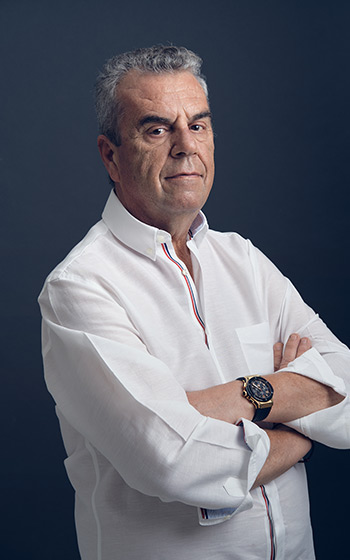 Our company focuses on the Holistic Approach of the Ship and the Yacht Design. The holistic philosophy referring to the Ancient Greek "τό ὅλον" ("holon" the "whole") guides our thoughts and actions. For us the Yacht is an entity consisting of parts which combine and when united into a whole, their dynamics cause the whole to react.
Being involved in the Yachting Industry for over 30 years, I constantly verify my credo that New and Innovative Design is based on the perpetual recycling and regeneration of old knowledge and that in order to produce "new knowledge" for the future it would be sufficient to follow the "wisdom" of thought inherited to us from centuries back, which concentrates on fundamental human values:  
– Respect  
– Collaboration  
– Open mindedness   
– Compromise 
The term "Innovative Yacht" has no meaning unless the aesthetic elements, i.e. the exterior styling and the interior design are matched with technologically advanced and avant-garde solutions in the naval architecture & marine engineering sector. Innovative and green design are two sides of the same coin for us and we are dedicated in making it an integral part of our Yachts.
The result of this effort will be to design and construct Yachts more functional, more efficient, more safe and more clean, for which the Owners will be proud, even more proud than us.
NIKOS DAFNIAS
managing director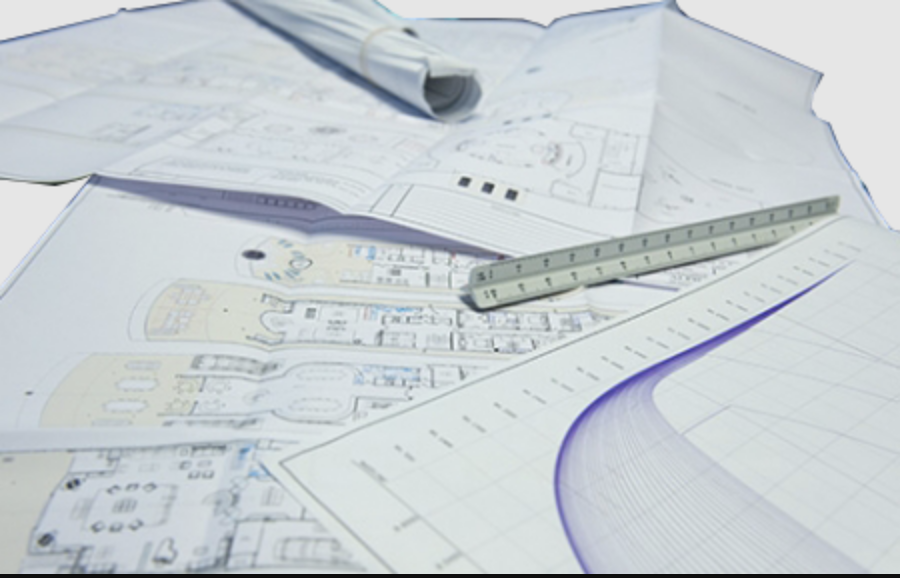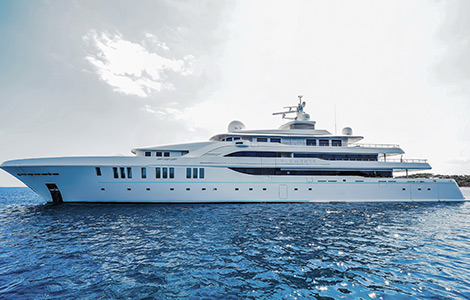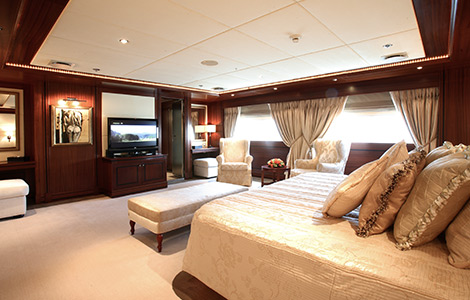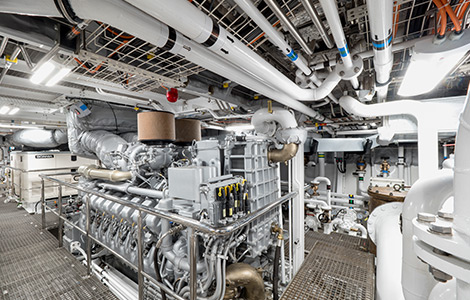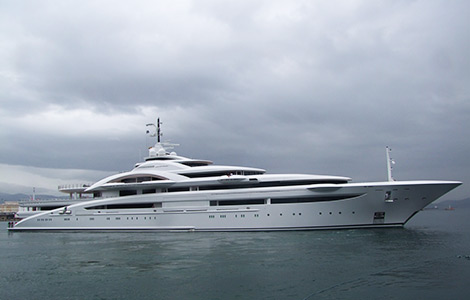 Naval architecture
ALPHA MARINE - AMONG MANY SUCCESSFUL PROJECTS - INTRODUCED THE FIRST EVER SOLAS LUXURY MEGA YACHTS TO THE YACHTING WORLD
Exterior design
BALANCING INNOVATIVE DESIGN, AESTHETIC CLEAN LINES AND SPACIOUSNESS
Interior design
FULFILLING OUR CLIENTS DREAMS THROUGH INTELLIGENT DESIGN AND SHARED PASSION FOR EXTRAVAGANCE, PRESTIGE FUNCTIONALITY AND PRIVACY
Marine Engineering
DESIGN OF HIGH-END ENGINE ROOMS & TECHNICAL SPACES, IMPLEMENTATION OF ENVIRONMENTAL PROTECTION TECHNOLOGY
Project Management
OUR COMPANY HAS A VAST EXPERIENCE AND KNOW-HOW IN MANAGING COMPLEX AND DEMANDING NEW-BUILDS & REFIT PROJECTS
featured projects
We are constantly looking for a unique, avant-garde approach to every project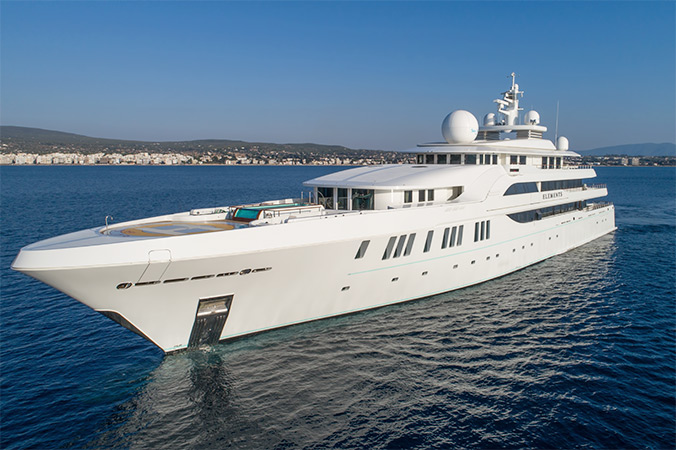 ELEMENTS - 80 m
SOLAS MEGA YACHT Newbuilding: NAVAL ARCHITECTURE, INTERIOR LAYOUT, EXTERIOR DESIGN, MARINE ENGINEERING, WORKSHOP & COORDINATION DRAWINGS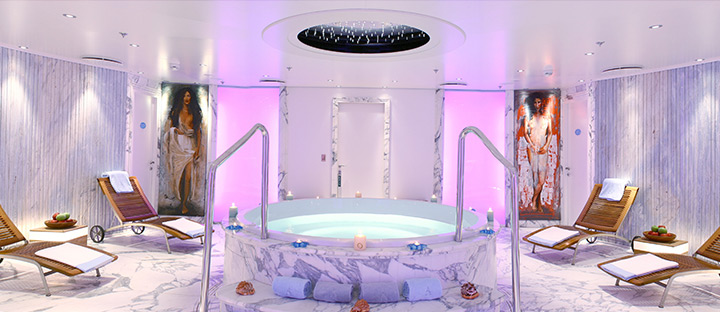 MOONLIGHT II - 91.40 m
(ex. ALYSIA 85 m) SOLAS MEGA YACHT TRENDSETTER SHOWBOATS INTERNATIONAL AWARD 2006 MONACO RENDEZVOUS Newbuilding & Refit: NAVAL ARCHITECTURE, INTERIOR LAYOUT, EXTERIOR DESIGN, MARINE ENGINEERING, WORKSHOP & COORDINATION DRAWINGS, PROJECT MANAGEMENT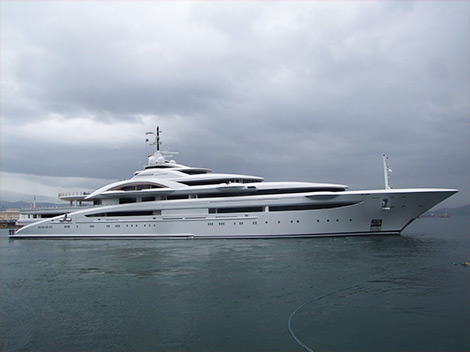 MARYAH - 122 m
SOLAS MEGA VESSEL Newbuilding: PROJECT MANAGEMENT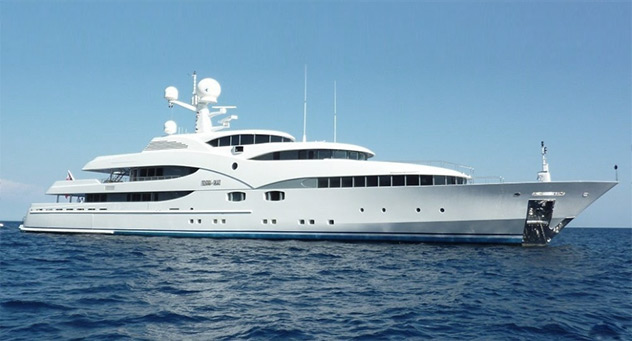 NOURAH OF RIYAD - 70 m
Refit: NAVAL ARCHITECTURE, INTERIOR DESIGN, EXTERIOR RESTYLING, MARINE ENGINEERING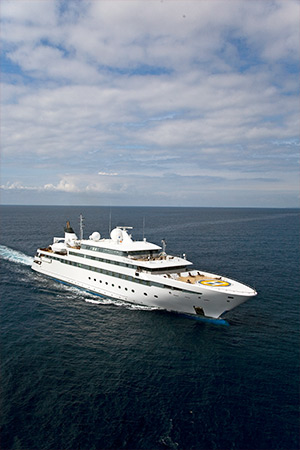 LAUREN L - 90 m
SOLAS MEGA YACHT Refit & Conversion: NAVAL ARCHITECTURE, INTERIOR LAYOUT / RESTYLING, EXTERIOR DESIGN, MARINE ENGINEERING, PROJECT MANAGEMENT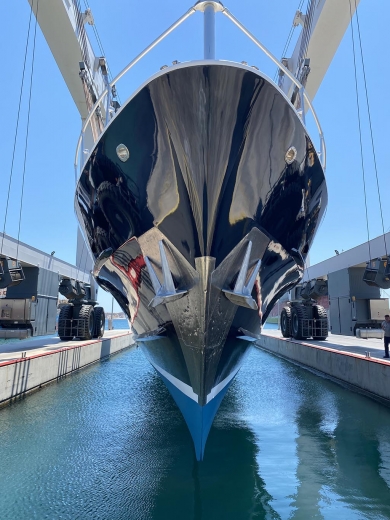 ALAYA - 33 m Lurssen Yachts
Refit: EXTERIOR - INTERIOR RESTYLING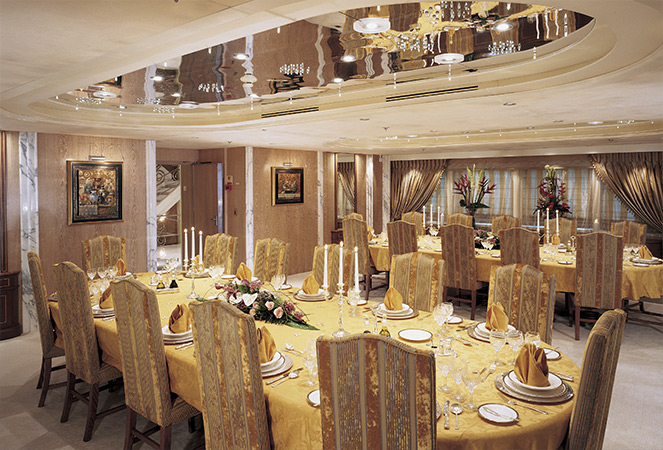 ANNALIESSE - 85 m
SOLAS MEGA YACHT Newbuilding: NAVAL ARCHITECTURE, INTERIOR LAYOUT, EXTERIOR DESIGN, MARINE ENGINEERING, WORKSHOP & COORDINATION DRAWINGS, PROJECT MANAGEMENT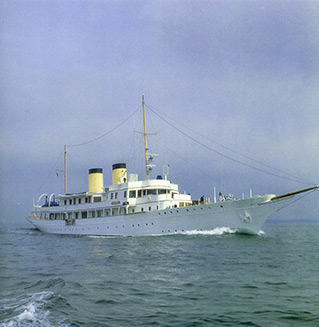 ROSENKAVALIER - 64.60 m
Refit: NAVAL ARCHITECTURE, INTERIOR RESTYLING, MARINE ENGINEERING, PROJECT MANAGEMENT
PRINCESS TANYA - 57.60 m
BEST REFIT YACHT SHOWBOATS INTERNATIONAL AWARD 1994 Refit: NAVAL ARCHITECTURE, INTERIOR RESTYLING, MARINE ENGINEERING, PROJECT MANAGEMENT